December 21, 2005
RIP Mike Guis
Posted by DaveSmith
Orangevale bicyclist killed
By Brian Joseph -- Bee Staff Writer
Published 2:15 am PST Monday, December 19, 2005
SACRAMENTO COUNTY - A 36-year-old Orangevale man was killed late Saturday when his bicycle was hit by a car in Fair Oaks, coroner's officials said.
Mikel Gius died after his bicycle was struck at about 10:05 p.m. on westbound Madison Avenue, just east of Dewey Drive.
No idea of what to say. Still depressed about Jim, and then this. I was always excited seeing Mike, especially the last few years when I didn't seem him very often. Anna posted it on her myspace page but you have to have a myspace account to read it. Here's a few lines Anna wrote:
a drummer a friend a anarchist
a person misunderstood,
a hater of cops, a lover of earth,
a thief, a gentle soul..
you will be missed mike juice!
i can't believe your gone..
I'm not sure all the bands Mike was in: Yah Mos, Popesmashers, New Maps Out of Hell, !!!, Buttplug (random members, random songs that I got to be involved with when Mike was drumming), armed forced radio, and others.
I'll steal a photo from this site and make it a pop up image. There are a few more pictures of Mike there.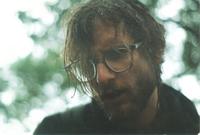 There's more info about Mike, his life and death, and the memorial for him tomorrow.
More Heckasac details about the Memorial
Mike Guis' service is tomorrow. It's at Divine Savior Catholic Church, 9079 Greenback Lane, in Orangevale at 11 am. Mickie Rat said, "Mike's mom said to keep it casual, no need to dress up Mike hates uniform so keep it casual." There's a gathering at Mike's moms house after.
Jeff, who I don't think I've met, was with Mike at the scene. His post is here. Jeff helped out as best he could and Mike didn't die alone.

12/30/2005 06:00 PM - The Brickhouse
2837 36th Street, Sacramento, CA 95817,US - $3.00 or donation
MIKE GUIS MEMORIAL/BENEFIT SHOW! Friday, 12/30...all funds to go to Mike's Mom, Harriet
The Brick House Gallery
2837 36th Street
Sacramento, CA
6pm
$3 or donation (dont be a cheap scumfuck!)
Bands that have confirmed:
MDL (Groundchucks band)
The Dulangs ( Kendon & Reggie's Band)
Escapement (Stephens band)
Rosey Palms (Anna's band)
Armed Force Radio (will confirm tonight since Mike use to drum in this band)
Knifethruhead (Kenny, Kevin, Devin, Matt & Jason's band)
+TBAs
Posted by DaveSmith at December 21, 2005 01:07 PM