July 17, 2008
Moustache Rides, 1 rupee
Posted by gornzilla
Yesterday Jennifer and I wandered the streets of Delhi and made friends drawn in by the moustache. It totally caught me off guard how many people stop me and say "nice moustache" or at least point and laugh (in a good way).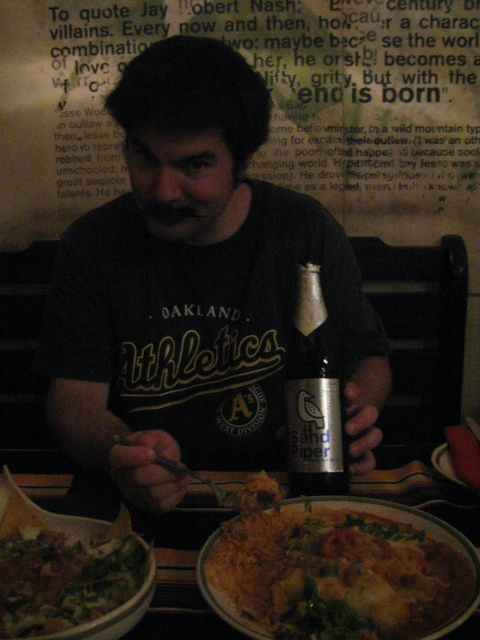 Jennifer took me to a Mexican restaurant called Rodeo. The bar has saddles instead of stools. We sat at a table and tequila shots to go with the Sandpiper beer. We had enchiladas and nachos with freshly made chips and salsa. It was surprisingly good. Not the best but decent and in California you get snobby about Mexican food. It's Ernesto's quality. Like I said, not the best but not bad. Still way better than the Mexican food you get in the midwest (not counting Chicago).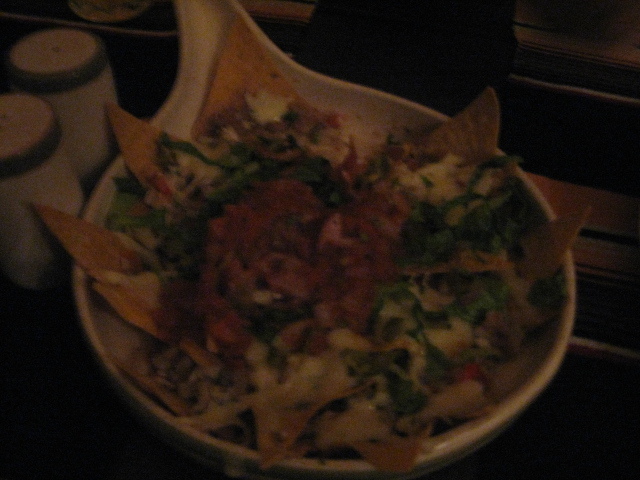 They had a weird taste in music and the first song I heard was "Who let the dogs out". There was also a bite from the nachos that had the licorice taste of fennel in it. They cook other non-Mexican food so I guess some got scooped up into the nacho seasonings.
We went to a couple bookstores looking for a book on Indian World War II history but no luck. Indians fought mostly for the Allies with the largest volunteer army in history. They kicked ass against Rommel's Afrika Korps and helped retake Italy.
But they were still a British colony and it stuck in the craw of being a colony but fighting for freedom. The "enemy of an enemy is my friend' came into play so they had a much smaller (but not insignificant) Axis force. I also want a general book on India history because I'm not a complete world war history geek.
We looked for Jennifer's friend, a Korean punk rocker, but we found out he went back to Korea two days ago. I'll still find the Indian punk scene. I know they're out there somewhere.
Next was looking for anti-seizure drugs for me. I should have enough of an overlap in prescriptions that will allow for the screwy postal service of shipping anything overseas. But I want extra just in case. We went to a few places looking and I ordered some. We'll go back today to see if it worked.
Then it was back to a bar that Jennifer said is the only bar in Delhi that she'll go to alone. The waitstaff asked if we're married since we're both westerners. This gets asked a lot and it's easiest to just say yes. Sometimes Jennifer will say no just to rile people up. Most of this is in Hindi so I don't catch most of it. Pretty much the only hindi I catch is "nice moustache".
If there's one thing I learned about India, it's show up with a sarcastic handlebar moustache. We bought some moustache wax which really impressed the people in the store. They thought I was someone famous so I'm going to take this stache to Bollywood and see if I can be an extra in a movie.
I regret not bringing the shirt my lawyer got me. It's a yellow shirt with red print that says "Moustache rides, 25 cents".
Finally we took a rickshaw running on CNG, compressed natural gas, back to my hotel.
There was a flurry of emails and I think my Ducati will be shipped to Delhi. Very nice.
sObby showed up and many beers were drank. His phone also plays mp3s, so we heard "Sweet Home Alabama" which was a fitting way to end a strange day.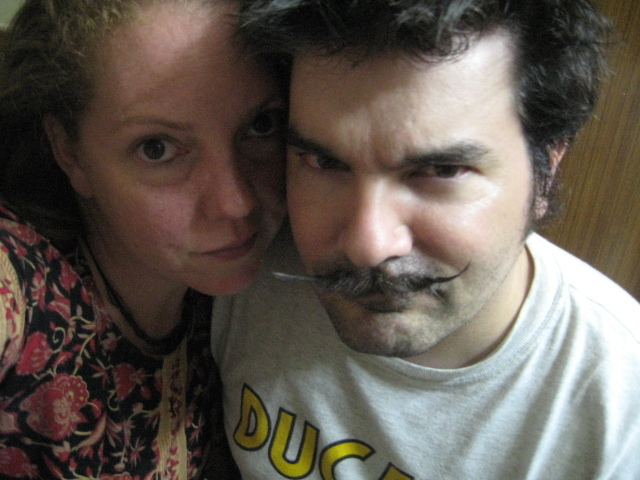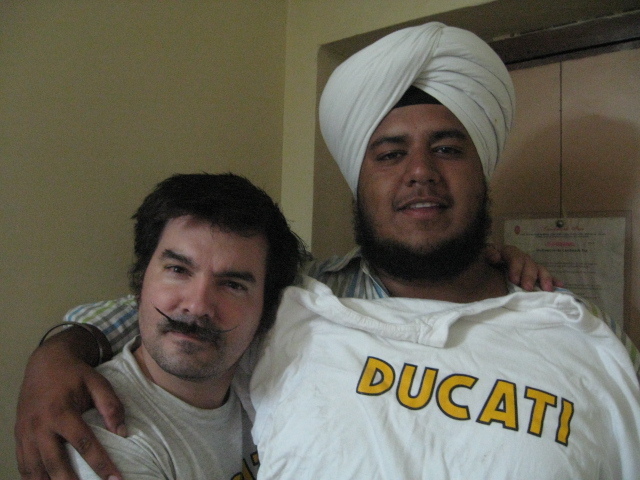 Posted by gornzilla at July 17, 2008 07:50 PM